J & L is a family owned mail-order company. We are one of the oldest and most respected in the self defense industry. We have been providing the public with safety related items at competitive prices since 1991.​
We Sell Quality Because We Care!
We sell only the best products on the market. We test what we sell, and we stand behind it. You won't get that kind of commitment from a part-timer selling cheap products on the web or anywhere else.
Real Product Testing for Quality Control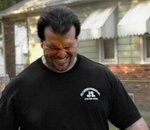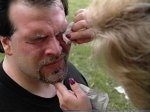 We are a 1st class company committed to 100% customer satisfaction. We do our best to educate our customers and help them decide what is best for them and for their families with safety being our number 1 priority, not the almighty dollar. We are here to make a living, but we won't lie to you just to make a sale. We feel that everyone has a right to protect themselves and their families. Buying a product just because the box says it will work and trusting it to do the job with no real evidence is putting you, the customer in a real bad position should you ever have to use it. I have to sleep at night, so total honesty with my customers is the only way we do business. Testing our stun guns, pepper sprays and other products is the only real way to know the actual effectiveness of each item.
We offer a full line of personal safety equipment as well as law enforcement equipment and supplies such as: ASP Batons, Stun Guns, DPS Pepper Spray, Hatch Gloves, Peerless Handcuffs Etc.
We also have a large selection of novelty items such as Blowguns, Lock picks, Wrist Rockets, Knives, Swords, Smoke bombs etc.
Our products come with our satisfaction guarantee. We have literally tens of thousands of satisfied customers. We are here to serve you as honestly and efficiently as possible. Feel free to contact me with any questions you may have.
J & L Self Defense Products, Inc.
70 Defense Drive
Berkeley Springs, WV 25411
304-258-2900